Safety for Women Solo Travelers
Traveling is one of the best gifts you can give yourself.  As a young person, the world is your oyster and you can pick and choose the life you want to lead and this often includes dreams of travel.  As an older person, you find yourself thinking about living and possibly retiring in an exotic foreign land, but many people think of travel in terms of traveling WITH someone.  What if you were to travel alone?  And what if you were a woman traveling alone?
There are many dangers to traveling, just as there are many dangers to being a race car driver, each has good points and bad points.  A number of women have made the decision to travel alone, and because they are alone there are some special considerations to keeping safe.  These articles below were compiled from around the web to provide some basic safety tips.  You will also find a few blogs from women around the world that have decided on solo travel, check out their blogs posts and follow their progress.  Be sure to comment and let us know what you think about these articles.  Also, if you'd like to add your two cents to this blog with your own travel experiences please let us know…and ALWAYS be safe.
Solo Female Traveler Blogs
Adventurous Kate offers great tid bits of information on her blog.  She states on her blog "At age 26, I quit my job to travel the world alone. I spent six fantastic months in Southeast Asia."  This is impressive and her insight to travel is priceless.  She offers subscriptions to her blog, and if you're a woman considering solo-travel, then consider signing up to be on her list.
ALittleAdrift is another female traveler that has parlayed her travel experience into working as a travel writer.  Her bio reads: "Shannon here! I'm a traveling writer (or perhaps a writing traveler) and web consultant. In 2008, I left my home in the States to travel solo around the world … hoping to redefine my story of myself and my story of the world. Years later, I'm still on this journey—sometimes with my niece in tow—traveling slowly and sharing stories of life, culture, and vegetarian eats."
TheTravelChica has several posts about safety.  Stephanie started her solo travel at 29 through Latin American and continues to explore the world alone and sometimes with friends.  Her adventures and her safety tips are a great intro to some of the places people only dream of traveling to.
Anna has some "Badass" tips in this blog for those of you traveling as a solo female – she should know, she's been living the dream and can offer tips to help your next travel.
Articles of Interest
These articles listed offer some insight into travel for the solo traveler.  Take some time to read them – they come from different places around the web and offer different points of view.
The Most Wonderful Problem For Solo Female Travelers To Have
It is the most wonderful of irritations and problems to have.
That people care enough about my life and well-being and happiness (and the well-being and happiness of my family) to voice uncomfortable questions and concerns in an effort to understand why I would pack up my hiking bag and hop flights all over the world.
I remind myself of this every time I want to pinch the bridge of my nose and let out an exasperated sigh.
Read more—>  http://www.forbes.com/sites/elisadoucette/2013/02/07/sarai-sierra-emphasizes-that-women-need-to-keep-traveling/
By WAm on July 1, 2013
By Megan Hettwer
Solo adventures have a bad reputation – especially for women. But, there's no reason that us girls shouldn't enjoy a trip abroad by ourselves. In reality, many destinations abroad are just as safe (and sometimes safer) than our hometowns. If you use the common sense and street smarts that you've likely acquired over the years, you can easily have a fantastic solo trip.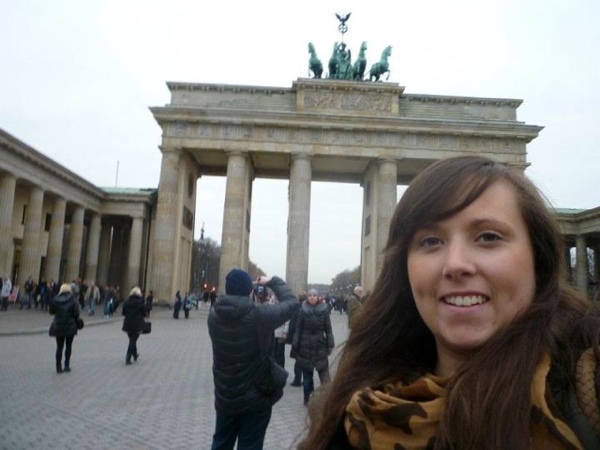 Me traveling solo in Berlin.
Due to recent events in the news of a young 33 year old American mother being found murdered in Istanbul while traveling by herself, the public is questioning "Is traveling solo and especially is traveling solo as a female a safe thing to do?". The answer that I give you (as a frequent solo traveler myself) along with an overwhelmingly LARGE response from the travel community is YES. Yes it is safe and you will quickly learn from the posts I share below that the problem here that we should focus on is violence against women at home and abroad and has nothing to do with traveling solo or not.
10 Safety Mistakes Women Shouldn't Make When Traveling Alone
Solo travel can be exhilarating, freeing, and helpful in learning new things about yourself. But solo travelers, especially females, can also be more vulnerable while alone on the road. We spoke to some solo women travel experts who shared their top mistakes to avoid when traveling alone.
10 ways for women to stay safe when traveling alone – TechRepublic
http://www.techrepublic.com/blog/10things
Women traveling by themselves need to take some extra precautions. Here are a few practical pointers to help women stay safe on those solo business trips. About half of business travelers are women. Although the travel …